Tree Pipit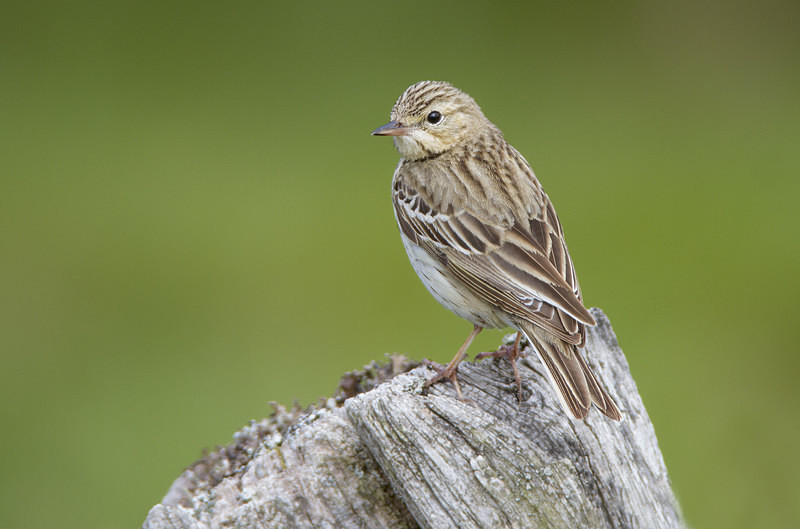 These can be heard first with their distinctive flight calls and then their song sung from a tree top branch. They often parachute down to the ground calling as they drop.
Can be confused with Meadow Pipit if not heard calling/singing.
Classic ID features; Heavier bill than Meadow Pipit, pale submoustachial stripe, lower mandible and legs pink, less bodly streakd back than Meadow Pipit, much finer streaking to the flanks than breast. Hint of a dark eyestripe, distinctive white belly.